|
Nov. 10, 2021
neurovascular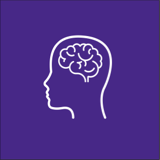 ASAHI CHIKAI X 010 Shaping Wire
In the below recording of an AVM case, Prof. Dr. med. Rene Chapot, Head of Department of Neuroradiology & Radiology, at the Krupp Krankenhaus in Essen, Germany, demonstrates how to shape ASAHI CHIKAI X 010. Prof. Chapot shows how to shape the guide wire for the transvenous approach to select the cortical vein in combination with Apollo microcatheter 3cm detachable tip. The below video will go through the wire shaping technique step-by-step.
How to shape ASAHI CHIKAI wires, recommended by ASAHI INTECC's guidelines:
After flushing the guide wire, take out the guide wire entirely from the hub.
Take the first distal two centimetres in your hand to verify the tip direction.
Take the very tip of the shaping tool and hold the guide wire firmly at the right angle. Prof. Chapot recommends at this step to keep shaping until you have achieved your desired curve.
In this specific AVM case Prof. Chapot puts a double angle to fit the needs of the anatomy.
Shaping Device

To successfully shape the product, it is advised to shape the very distal end of the guide wire into the intended shape using the above shaping device. This shaping device is standardly included with every ASAHI CHIKAI guide wire.
The advantages of ASAHI CHIKAI X 010's structure
ASAHI CHIKAI X 010 has a square core tip that provides a better and easier shaping ability than a round core tip. It also enhances flexibility.
Additionally, the round core also gives a superior torque response as demonstrated in the illustration below.