|
Nov. 17, 2021
coronary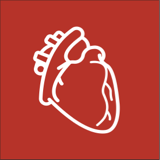 Balanced Shaft Support and 1:1 Torque
Over the last decades, there have been continuous improvements in the design of coronary guidewires facilitating treatment of a broad spectrum of coronary diseases. In addition to providing support, the guidewire should be trackable, torqueable, durable and provide good lubricity or tactile feedback depending on the specific situation.
Although wires can appear the same, they can vary widely based on the materials and overall design. Minor changes to any components of the wire can significantly affect the wire performance.
ASAHI INTECC integrates 4 core proprietary technologies (wire drawing, wire forming, torque and coating technology) to achieve guidewire trackability, durability, torqueability and lubricity. These unique technologies provide Asahi wires with a balanced shaft support and superior torque performance.
Whether dealing with a chronic total occlusion or a complex coronary intervention, there is a difference between balanced and non-balanced shaft support when crossing channels, as shown in the video below.
Link: https://www.youtube.com/watch?v=T6-FsJAZTco&list=PLgXiUjKuymbF5U0WRIsWE9HjMPyLdWkvC&index=1&ab_channel=AsahiInteccUSA%2CInc.MedicalSales
In addition to the balance support, torque response is also a very important feature of coronary guide wires especially for complex anatomies and challenging side branches or collateral channels. Asahi Intecc applies its own proprietary torque technology to achieve a superior torque performance and avoid any whip motion of the wire during its manipulation.
The clip below shows the difference in torque response between Asahi wire (red flag) and a competitive guide wire without this torqueability (blue flag).