|
Oct. 23, 2023
peripheral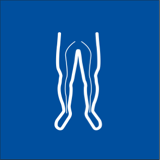 PTA Guidewire Algorithm
Guidewire selection is an important step in any PTA treatment.
Understanding the morphology and characteristics of the plaque is a key element in order to make the right decision.
Watch Dr. Caroline Caradu, vascular surgeon from University Hospital of Bordeaux, and Dr. Nicolas Louis, vascular surgeon from Hôpital Privé les Franciscaines in Nimes, discuss about guidewire algorithm and share their experience with Asahi PTA gw portfolio.
Review the cases presented by the doctors and check out Asahi PTA guidewires' performance in several different clinical scenarios in ATK and BTK treatments.
Learn more about Asahi Gladius, Gladius MG PV, Halberd and Astato and discover how they can fit into your daily practice!